"When you show yourself to the woman you love, you don't know your fear is not..."
– Brenda Shaughnessy, excerpt from "Card 19: The Sun" (via pleasebebrave)
"There is no pleasure like leaving before dawn in last night's clothes. Light..."
– Dean Young, excerpt from "Alarm Clock" (via pleasebebrave)
3 tags
"I. That's how we can distinguish a man from a woman, or from ourselves: only..."
– Mariko Nagai, Histories of Bodies  (via yesyes)
3 tags
"I don't know why I love you. I don't know why you leave me ..."
– Stacey Waite, Love Poem to Androgyny 
3 tags
"This is not morning. There is a nastiness slowing your shoes, something you..."
– Patricia Smith, And Then She Owns You 
"Jeanne, I have spent days arranging this bowl of fruit, all for you, knowing..."
– Stephen Dunn, A Bowl of Fruit (via yesyes)
1 tag
"I took the Metro to Cité. I walked past Notre-Dame and thought of the hunchback..."
– Jeannette Winterson, "All I Know About Gertrude Stein"
"After our fierce loving in the brief time we found to be together, you lay in..."
– dudley randall, the profile on the pillow. (via black-poetry)
"What if love is no more than a tangle of muscles aching to be untied by..."
– Kapka Kassabova, from "And they were both right" (via yesyes)
1 tag
"Woke up this morning with a terrific urge to lie in bed all day and read...."
– Raymond Carver, "Rain" (via larmoyante) Raymond Carter, "Rain"
1 tag
"so there you have it, Jack… my desire and my withholding. what I can and..."
– "from dear jack," Jill Stengel
1 tag
"I don't know how to love, she whispers to me from across the table. It was the..."
– "Los Angeles," Maw Shein Win
1 tag
"Right away there's thinking. Right away. No matter how much I want my face to..."
– "You Can Know That Wait Means Stay," Mike Young
1 tag
"My friend, I went to your stupid mine, carried in obligation's very hot..."
– "All of These Parties Outside Your Microwave," Mike Young
1 tag
"Most of my time is spent displacing want. In some of it, the water..."
– "Tell Me And I Will Know," Mike Young
1 tag
"That's us in the satellite photographs, in flagrante delicto through..."
– "Satellites," Aaron Anstett
1 tag
"Excuse me. You've parked in the towaway zone of my confidence. Until..."
– "If I Crash My Love Goes With Me," Mike Young
1 tag
"Warm slipperiness of us in the car's backseat hot July afternoon coming..."
– "Doors Thrown Open to Daisies," Rick Agran
"Woke up this morning with a terrific urge to lie in bed all day and read...."
– Raymond Carver, "Rain" (via larmoyante) - Raymond Carver, "Rain" (via larmoyante
1 tag
"Spend every cent on my final expenses: fireworks and rock bands, one fur-lined..."
– "$500,000 Policy," Aaron Anstett
1 tag
"On a rainy day in Seattle stumble into any coffee shop and look wounded by the..."
– "Black Umbrellas," Rick Agran
1 tag
"Some days I walk down the street where we lived and the fat man who stole ..."
– "Green," Charles Douthat
1 tag
"Poetry, I tell my students, is idiosyncratic. Poetry is where we are..."
– "Ars Poetica #100: I Believe," Elizabeth Alexander
1 tag
"As a girl she body surfed on the tidal sandbars, the crest of wave and foam..."
– "Swimming with Seiger," Rick Agran
1 tag
"The sun was hot in the place we loved. Remember the grass and the sun right on..."
– "Mendocino," Charles Douthat, from Blue For Oceans
1 tag
"three small scars on knuckles make sounds in the early morning maroon nail..."
– "a venn diagram situation," Maw Shein Win 
3 tags
"Tonight since I'd forgotten for a moment where you are, I search for you with..."
– Hester Knibbe, from "Search" trans. Jacquelyn Pope (via yesyes)
snap the branch
nomovement: to wake with the sun, cratering my expectations. I slept to escape caving in, to keep my ghosts between us. grinding teeth against the cold, I continue deep beneath the hands. between the gears. with time, I could have you. but you choke from a tree forever being planted. that we, as immersed as bone, should never have let grow.
"Today's your birthday and I knew it from the second I woke up but I don't..."
– Sean Patrick Mulroy, "poem to a lover on his birthday," published on The Bakery (via nps2013)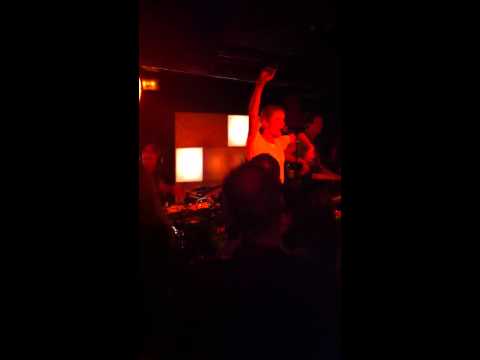 3 tags
"bees, my skin smells of sun, the insides of roses. I want to eat that..."
– Lyn Lifshin, Honeysuckle
3 tags
"Through habit we drift suspended somewhere between being lost and being found."
– Christine Poreba, excerpt from Between Missing and Found
3 tags
"…Why do tears come? I believe I am happy and don't know what to do with..."
– Derrick Brown, "Joy in Places Without You," Strange Light (via lavenderhypotenuse)
3 tags
"I had forgotten how to say yes. That's the trick of heartbreak. It makes you..."
– "Psalm of Snow" by Tony Barnstone from The Golem of Los Angeles (via fluttering-slips)
3 tags
3 tags
"I I was born in the gut of Blackness from between my mother's particular..."
– Audre Lorde, To the Poet Who Happens to be Black and the Black Poet Who Happens to be a Woman 
3 tags
"There's nothing worse than feeling bad and not being able to tell you. Not..."
– Frank O'Hara, Nocturne (via yesyes)
"—Is where space ends called death or infinity? Pablo..."
– Amy Uyematsu, The Meaning of Zero:A Love Poem  (via yesyes)
4 tags
"I want to write an erotic poem in which raw words, unadorned, become..."
– Toeti Heraty, Post Scriptum   (via yesyes)
3 tags
"This is not what the door's for—slamming you up against, opening your legs..."
– Ali Shapiro, I Keep Trying to Leave but the Sex Just Gets Better and Better
3 tags
""I thought I couldn't be surprised: "Do you write on a computer?" someone..."
– Q and A, Linda Pastan
3 tags
3 tags
"Something like soft light, something like shadows: This silence, this..."
– Love Poem, Tim Seibles
"You said you'd never fall down the stairs again, so I tripped you, to remind..."
– Forever, Jason Flatowicz (via partythighs)
1 tag
"On your first date, do not hand him your vagina, polished and thirsty. Do not..."
– Jeanann Verlee, Lessons in Alone
1 tag
"How astonishing it is that language can almost mean, and frightening that it..."
– The Forgotten Dialect of the Heart, Jack Gilbert 1925 - 2012
3 tags
"Before you ask about my lightning mouth, understand, I might have been a..."
– Susan Elbe, Once Not, Now Broken
3 tags
4 tags
"I FROM THE NURSERY When I was born, you waited behind a pile of linen in the..."
– Jane Kenyon, Having it Out with Melancholy (via yesyes)